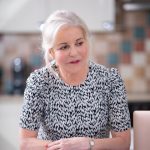 I have been carrying out dermal fillers for seventeen years and use the Juvederm range supplied by Allergan the makers of Botox ®.  Fabulous products that last from 9 to 24 months depending on the type and area of placement.   When injected into the skin they increase collagen production and hydration levels.
Consultation is free and it is important to assess and make a treatment plan especially for you, taking into account your budget and any concerns you may have.
Areas that can be treated with dermal fillers.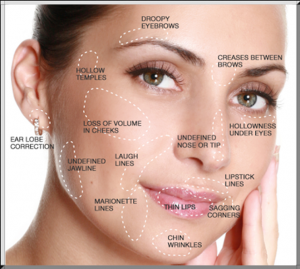 Scars & small lines £195
Lip Enhancement from £195 ½ ml and  £295 1ml
8-Point Face Lift  from  £900
Tear Troughs £350
Nose Re-sculpting from  £350
Cheek Enhancement from £300
Nose to Mouth Lines from £300
Smokers Lines £300
Hand Rejuvenation from £300

What are Dermal Fillers
These are gels made of a natural substance call Hyaluronic Acid which is actually a sugar based molecule. There are only small amounts of it present in the overall body but it is an important part of the matrix of the skin (along with collagen) and also in joints and in the eye. It acts as a natural shock absorber and as it attracts over 1000 molecules of water per molecule of Hyaluronic Acid is deeply hydrating, giving volume and lift to the skin. It also promotes the production of collagen within the skin.
As we age, we lose Hyaluronic Acid causing skin to become loose, thin and dehydrated leading to folds and wrinkles eg nose to mouth lines and droopy mouth corners. Dermal Fillers are sterile, non-animal based synthetic versions of Hyaluronic Acid which when injected into the skin replace the lost volume, giving lift, suppleness and hydration. They are so versatile that they can be used to not only lift skin and improve folds but for shaping and contouring the face, replacing lost volume, sculpting cheeks and chin and enhancing the lips.
Unlike Permanent Fillers which can cause problems, Hyaluronic Acid fillers are temporary and reversible if ever needed using a natural enzyme called Hyaluronidase.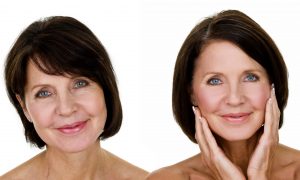 For whom is it not suitable?
People who suffer hypertrophic or keloid scarring.
          Pregnant or breastfeeding
          Some auto-immune conditions
          Blood coagulation disorders
A full medical history and assessment is carried out for every patient to ensure suitability for treatment.
Are there any risks or side effects?
There is always a risk from having dermal filler injected into the skin.  This risk is reduced significantly when carried out by experienced practitioners in a JCCP registered clinic who take a careful health history and who use the appropriate injecting techniques.
The practitioners must also be able to dissolve the product should any complications arise.
Are there any risks or side effects?
Common side effects are bruising, redness and swelling.  The biggest risks occur from inexperienced injectors with poor knowledge of anatomy. Make sure you have these treatments carried out by a Registered Practitioner.
What is the recovery time?
          Redness typically resolves the same day.
          Swelling usually subsides within a few days.
          Bruising depending on severity can be for up to a week although after 24 hours you can apply makeup to cover the area.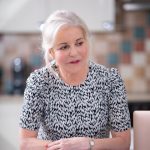 I have been carry out BOTOX ® treatments for ten years and would describe Botox ® as a magic treatment that refreshes your looks and lifts your mood & confidence. It is a good anti ageing programme.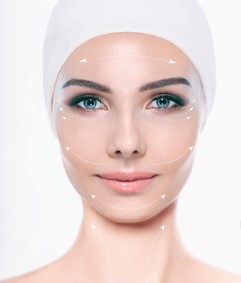 1 Area – £195
2 Areas – £245
3 Areas – £295
Neck - £250
Lower face - Additional areas price to be assessed.
BOTOX ® injections are the simplest and most effective way to improve dynamic lines and wrinkles-helping to restore confidence and making you feel better about yourself.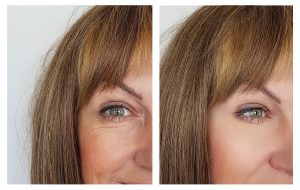 Over 6 million BOTOX ® treatments are performed every year in the United States alone and it has been estimated to be well over 1 million treatments in the UK, and the number is rising!
Frequently asked questions about BOTOX ®    
What is BOTOX ®?
BOTOX ® is the brand name for a Prescription Only medicine made by Allergan, an International Pharmaceutical Company and World Leader in Cosmetic Science.
Derived from a bacteria in much the same way Penicillin is derived from mould, the BOTOX ® protein has been extensively used in over 50 years to safely treat conditions in adults and children.
It has 21 different licensed medical uses across the world including treatments of squints, muscle spasms, cerebral palsy, excess sweating (hyperhidrosis), bladder instability and chronic migraine.
It has been used for over 20 years by Doctors for its benefits in Cosmetic Medicine and has a license for Cosmetic Use in over 75 countries including the UK.

How Does It Work?
BOTOX ® acts as a muscle relaxant by temporarily preventing the nerve signals from reaching the muscle.
Normally, when we express our faces, muscles pull and draw the skin into characteristic lines, wrinkles and folds such as frown lines, crow's feet, and forehead lines. These can leave you looking tired, angry and older than your years.
BOTOX ® injections relax these muscles causing a softening and sometimes even eradication in these strong dynamic lines leaving a softer, refreshed look. Common areas for treatment include
Frown lines
Forehead lines
Crows feet
What does the treatment involve and are the results natural?
Small amounts of BOTOX ® are injected with a very fine micro-needle precisely into the overactive facial muscles, leaving surrounding muscles untouched.
This gives a very natural effect and doesn't leave the face expressionless.
Results become evident within a few days but may take up to 2 weeks for the full effect. Results last on average for 3-4 months, after which you will require a further treatment to maintain the look. Over time it is not uncommon for results to last longer with regular treatments.
Ho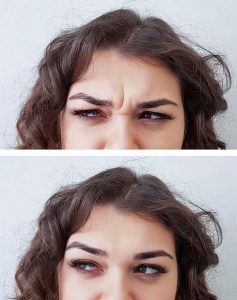 w Safe is BOTOX ®?
BOTOX ® injections are an extremely safe treatment when conducted by a registered Practitioner.  A full medical assessment and consent will be taken prior to any treatment.
There are other versions of the medicine available from other manufacturers and clinics, (Dysport, Azzalure , Xeomin).
BOTOX ® is licensed in over 75 countries and has been used for over 12 years as a brand. It has an extensive safety profile and has over 4000 research papers written about it.
What are the Side Effects?
Injected in the right hands BOTOX® is a very safe procedure.
Most of any Side Effects are caused by the entry of the very fine needle into the skin; these tend to be minor and very short lived if they occur
Minimal discomfort
Mild redness or swelling of the injected area
Potential bleeding and bruising can occur
More serious side effects such as droopy eyelids and brows can occur but rarely do so in an experienced Practitioner.. No such side effect is deemed permanent as BOTOX® produces temporary effects.
You must inform the Practitioner of your full medical history including any medications you are taking , allergies and reactions you may have had.
What is the aftercare?
Avoid lying down for a few hours immediately after treatment
Do not rub or massage the treated area for 12 hours after treatment
Avoid strenuous activity for 24 hours and deep facials for a week
Who Should Not Have BOTOX ®
Botox cannot be used in
Pregnant or Breastfeeding Women
Certain neuromuscular disorders such as Lambert Eaton Syndrome
It is not recommended for people under the age of 18 and not advisable over the age of 65; however patients are treated on an individual basis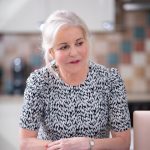 Profhilo

Profhilo represents a new category of treatments improving skin quality. Clinical data confirm improvements in the skin texture, elasticity and hydration, with a tightening and lifting effect. It can be used as a stand-alone procedure or to prepare patient for treatment with hyaluronic acid dermal fillers. With one of the highest concentrations of HA on the market (64mg / 2ml) it is not only boosting and hydrating the skin, but also remodels the ageing and sagging tissue. Profhilo delivers great results as a treatment on its own in treating crepey skin and skin laxity to the face, neck & hands or in combination with other aesthetics treatments currently on offer.
After just a single course of Profhilo, which involves two injectable treatments four weeks apart, clients can expect to see an intense hydration. It makes the skin glow and fine lines can disappear. You'll notice smoother, tighter skin. Even for those clients with wrinkled, creepy skin, an improvement in the texture is undeniable. Two treatments twice a year is desirable.
Treatment Price
£250 per treatment.  Two treatments 4 weeks apart.  £500     
Recommended twice a year